Wayne Gey, Chairman of the Board
Take care of the customer and everything else takes care of itself. Our job is never finished until you, our customer, are truly satisfied.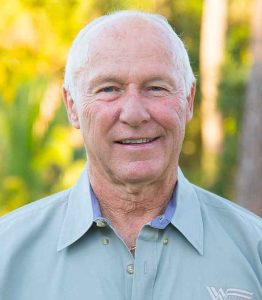 While growing up on a farm in rural Alabama, Wayne learned to pick cotton, which instilled in him a lasting strong work ethic. He attended college in Tampa, Florida and worked for a fire sprinkler company, which is where he learned the nuts and bolts of the industry. In 1978, he started Wayne Automatic Fire Sprinklers, Inc. He started out with two team members-one was his son Clark who was just 14 years old who is now CEO of a company with many hundreds of team members.
Wayne Gey's philosophy of doing every job the right way and always having pride in your work has become a credo at Wayne Automatic Fire Sprinklers, Inc. He built the company from within by rewarding team members for hard work through shared profits and earnings. His integrity and passion for the industry has never waned.