Board of Directors
Minutes Matter... Because families and dreams become memories in 3 minutes.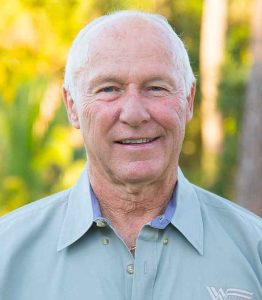 Growing up on a farm in rural Alabama, instilled in him a lasting strong work ethic. He attended college in Tampa, Florida, and worked for a fire sprinkler company, which is where he learned the nuts and bolts of the industry. In 1978, he started Wayne Automatic Fire Sprinklers, Inc. He started out with two team members-one was his son Clark who was just 14 years old and is now CEO of a company with many hundreds of team members.
Wayne Gey's philosophy of doing every job the right way and always having pride in your work has become a credo at Wayne Automatic Fire Sprinklers, Inc. He built the company from within by rewarding team members for hard work through shared profits and earnings. His integrity and passion for the industry have never waned.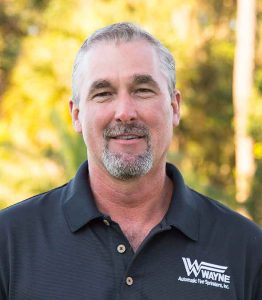 Clark Gey is the Chief Executive Officer (CEO) of Wayne Automatic Fire Sprinklers, Inc. Clark started working at Wayne Automatic Fire Sprinklers, Inc. when he was just 14 years old. Clark Gey has over 40 years of experience in life safety design, management, and planning, for a wide range of project types, including large-scale residential communities, warehouse projects, high-rise towers, and shopping centers. The company has continued to grow and change to meet our customer's unique fire protection needs.
"Running a company with 600+ team members has provided me opportunities to think creatively and strategically, it has challenged me to grow as a leader."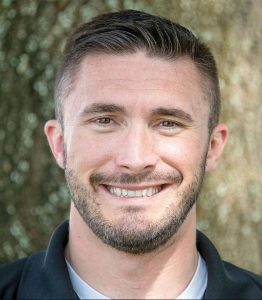 Justin Gey is President of Wayne Automatic Fire Sprinklers, Inc., and is the third generation to hold a leadership position. He has over 20 years in the life safety industry, including roles as a Fitter, Foreman, Designer, Sales Rep, Process Manager, and Inspections Manager. In addition, he has worked on many organizational initiatives and activities within the WAFS organization. Justin is extremely passionate about this industry and is active in committees with both the National and Florida Fire Sprinkler Associations. He was elected to serve as the Director at Large on the Board of Directors of the National Fire Sprinkler Association (NFSA) and will serve in this position until 2023. Additionally, Justin was voted Chair of the Fire Defense Coalition (FDC), with a focus on bringing our industry together and driving it forward.

Justin is dedicated to promoting educational programs about life safety so that we can save lives and property with our fire sprinklers and alarms. His passion for the lifesaving industry, our customers, and his Wayne Automatic family is an integral part of the company culture. He actively promotes programs such as Walk-A-Mile and Fire Saves with extreme pride. He knows that MINUTES MATTER and that families and dreams become memories in three short minutes without our life safety systems. He actively works to keep that from happening.