Clark Gey, President
Minutes Matter... Because families and dreams become memories in 3 minutes.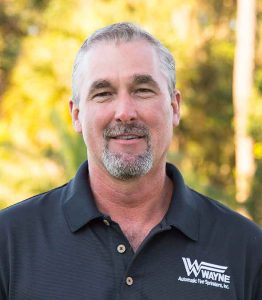 Clark Gey is President of Wayne Automatic Fire Sprinklers, Inc. Clark started working at Wayne Automatic Fire Sprinklers, Inc. when he was just 14 years old. Clark Gey has over 35 years of experience in life safety design, management, and planning, for a wide range of project types, including large-scale residential communities, warehouse projects, high-rise towers, and shopping centers. The company has continued to grow and change to meet our customer's unique fire protection needs.
"Running a company with 600+ team members has provided me opportunities to think creatively and strategically, it has challenged me to grow as a leader", says Clark. Clark is the National Fire Sprinkler Association (NFSA) – Director at Large, and Florida Fire Sprinkler Association (FFSA) – First Vice President.